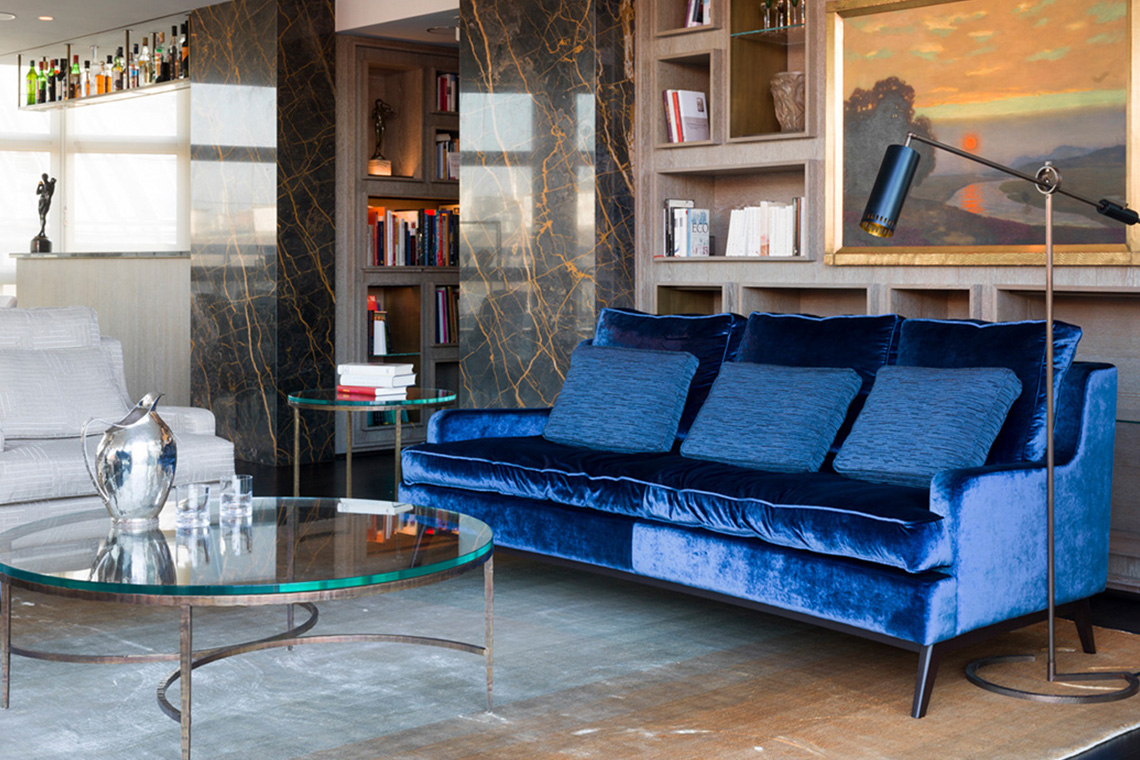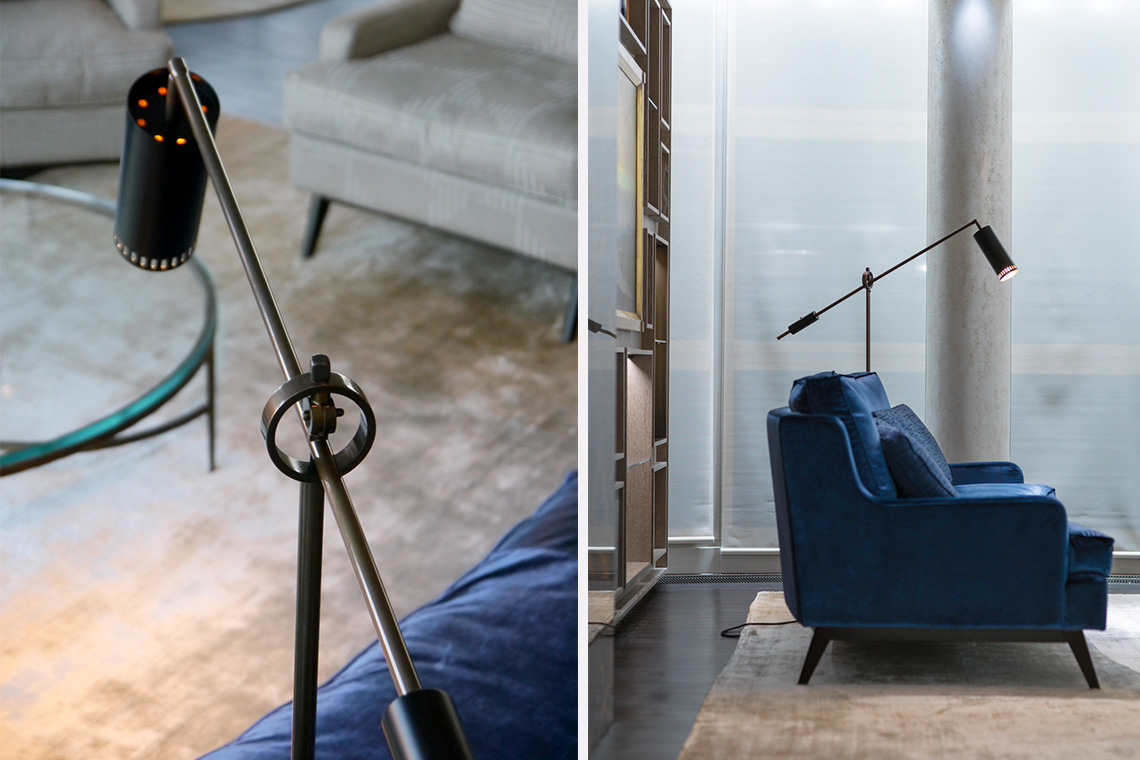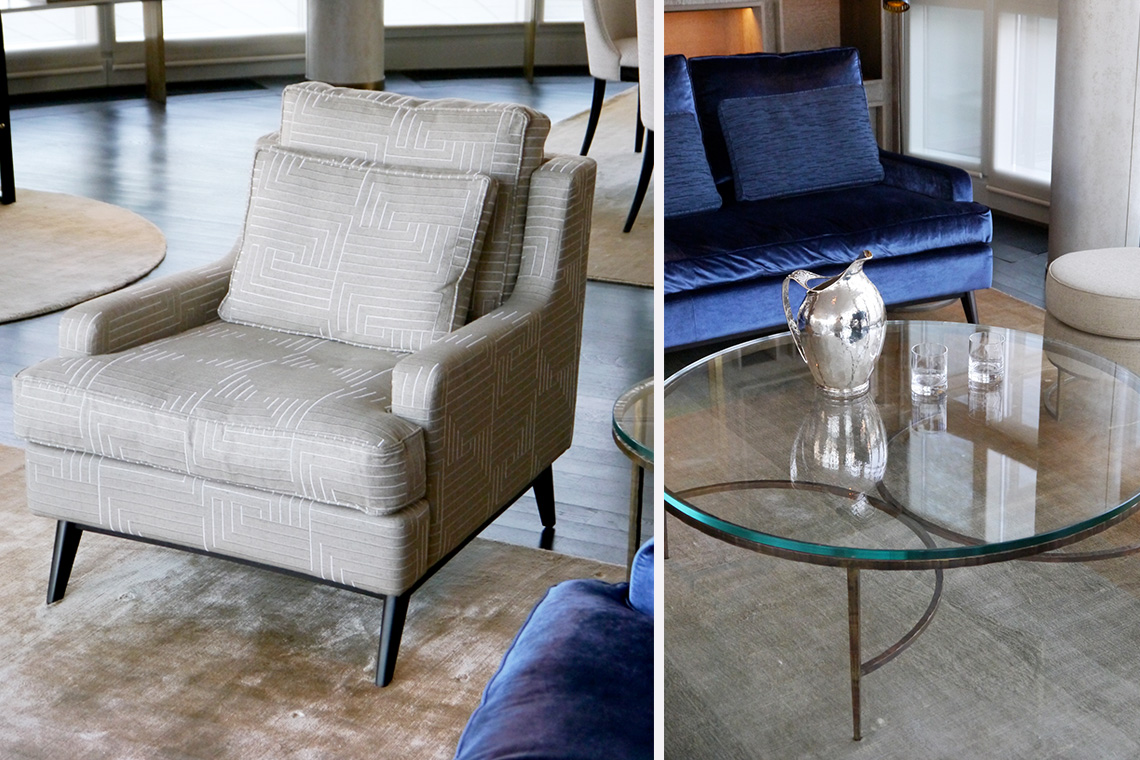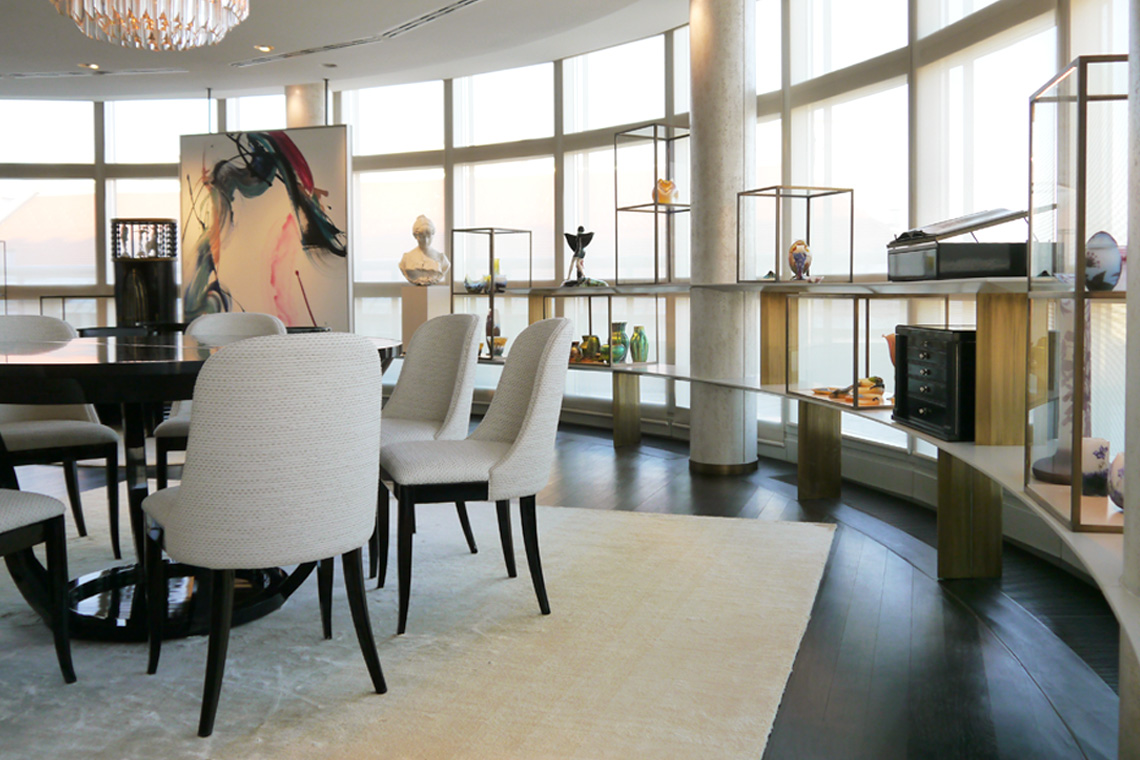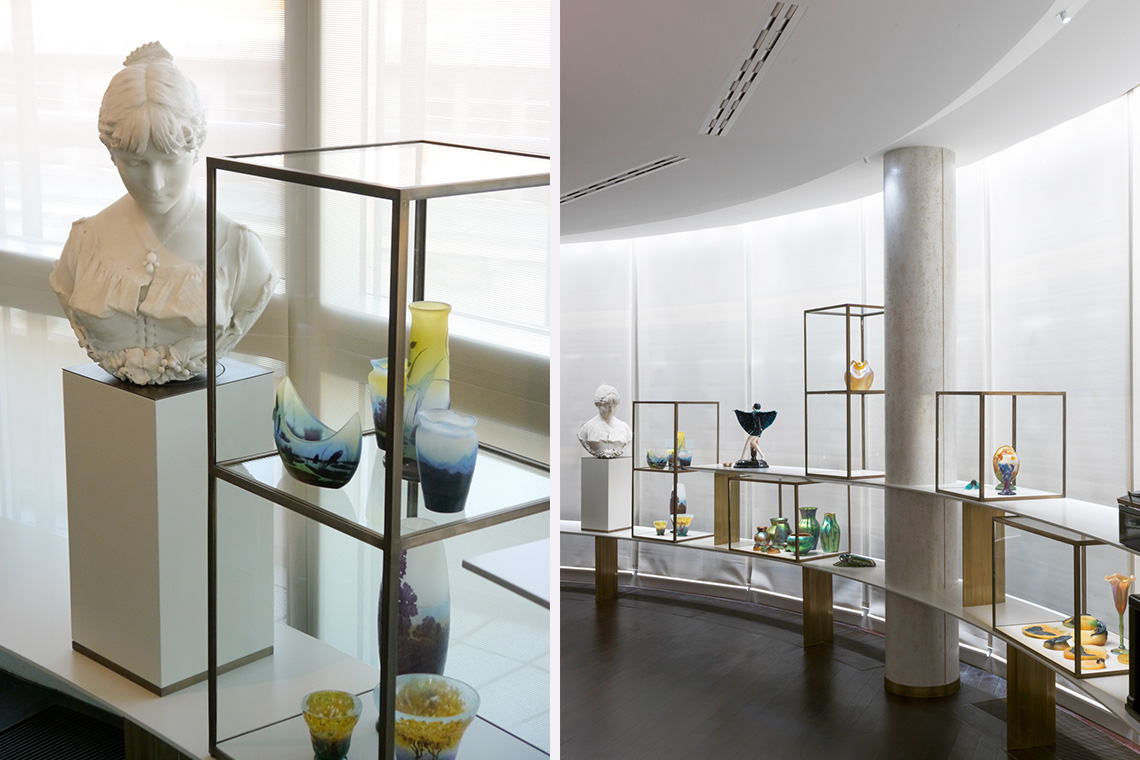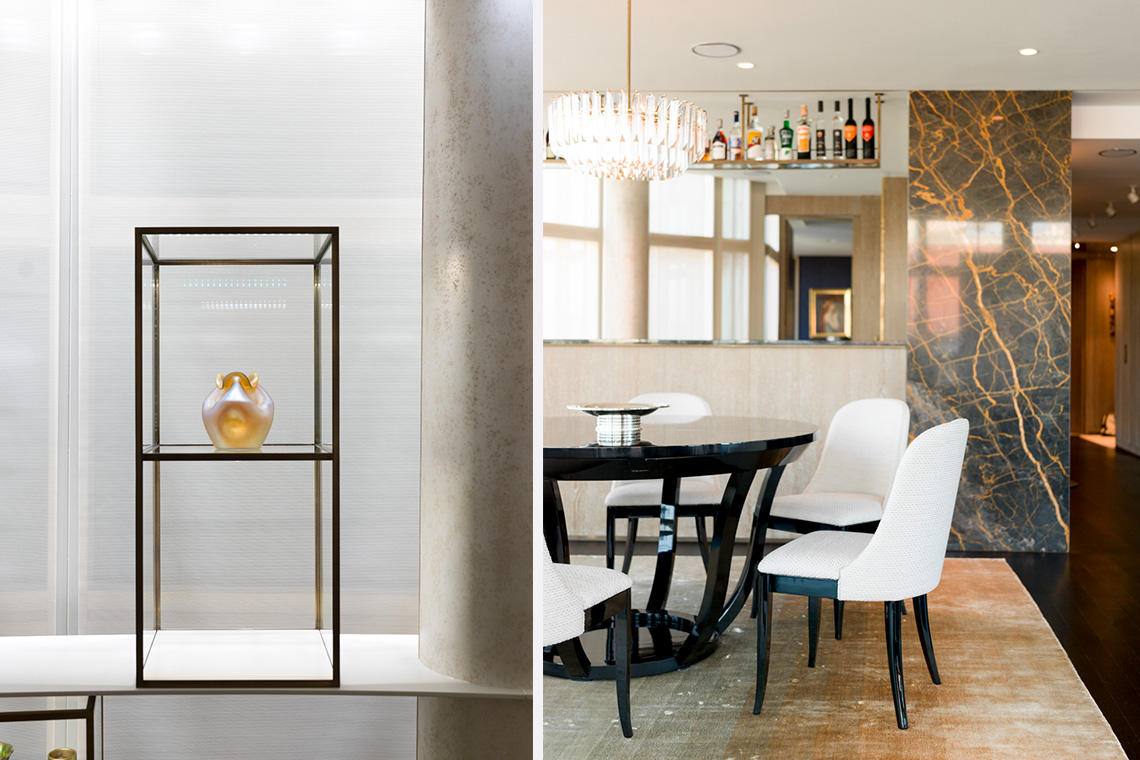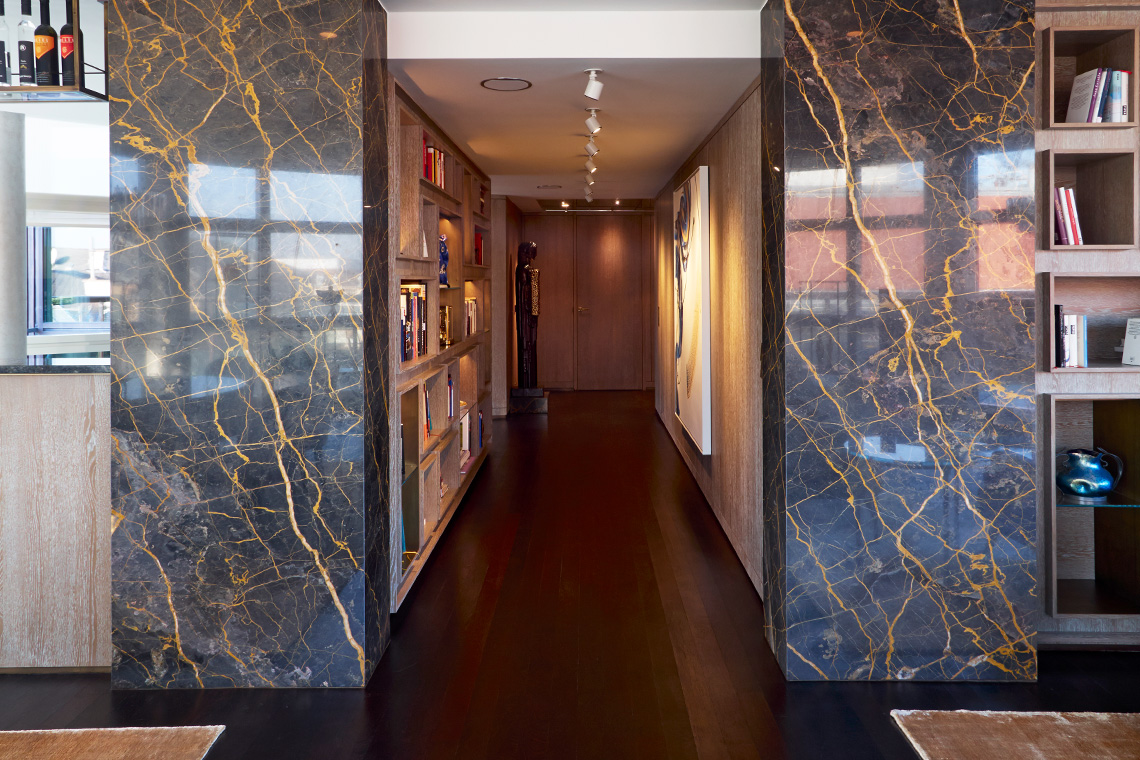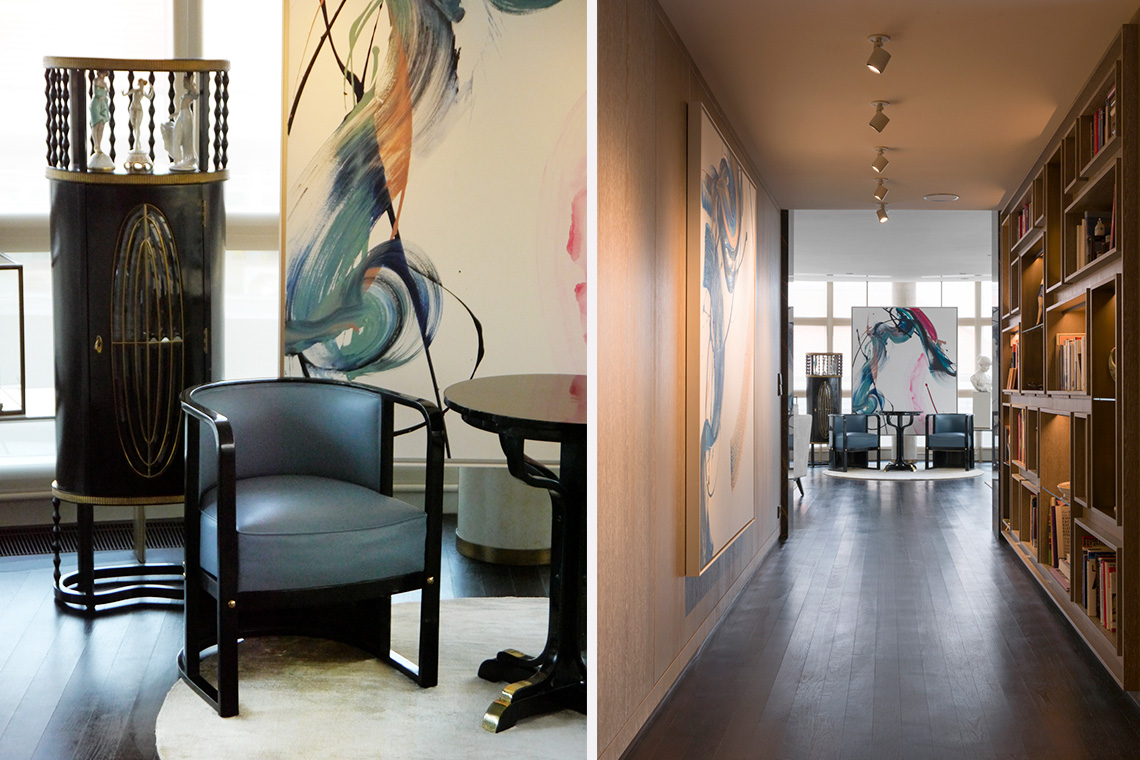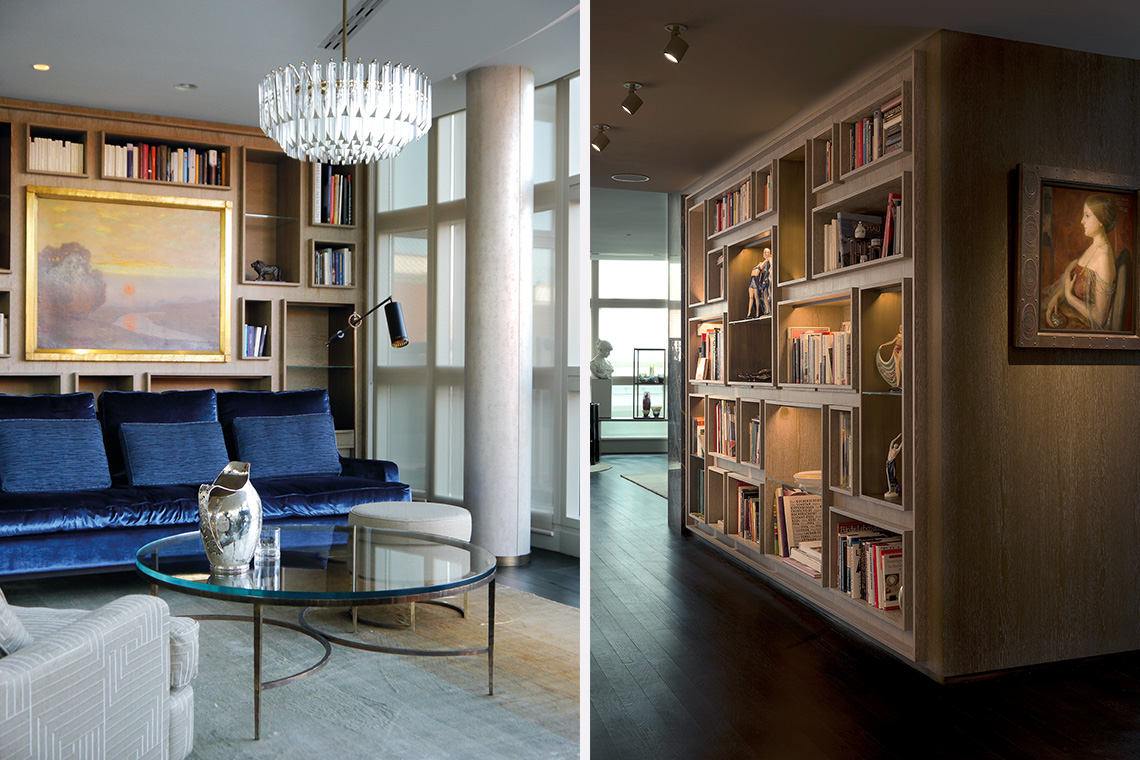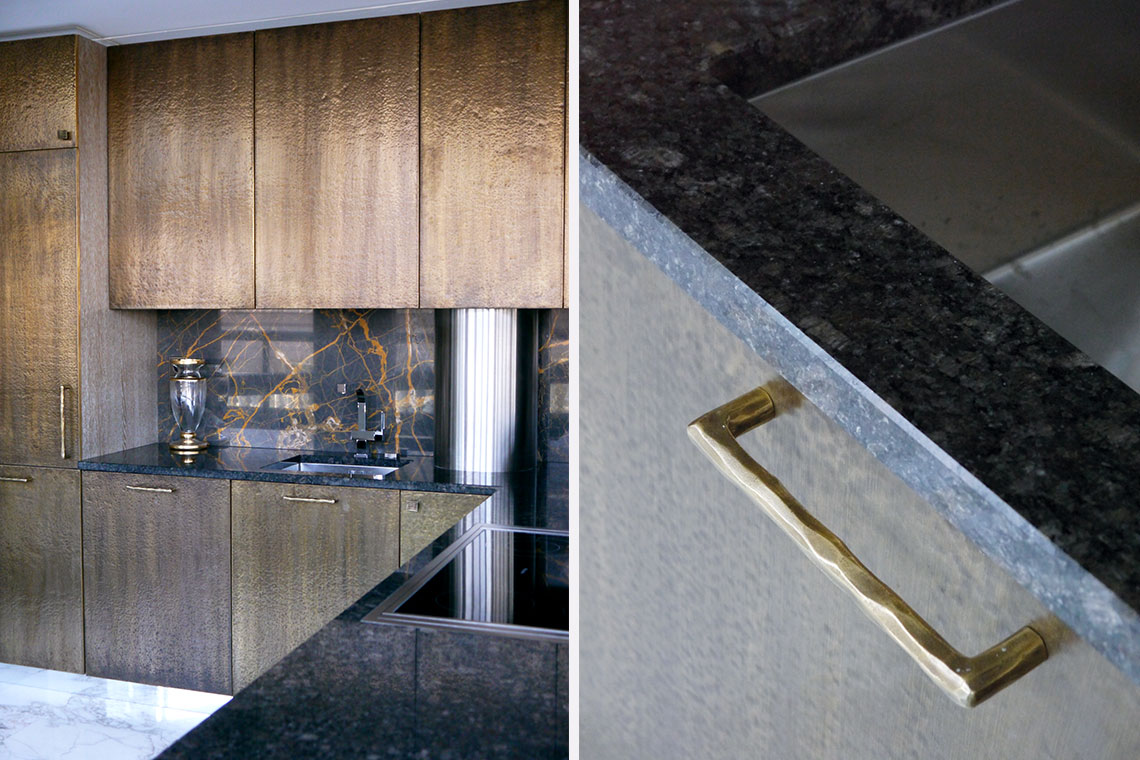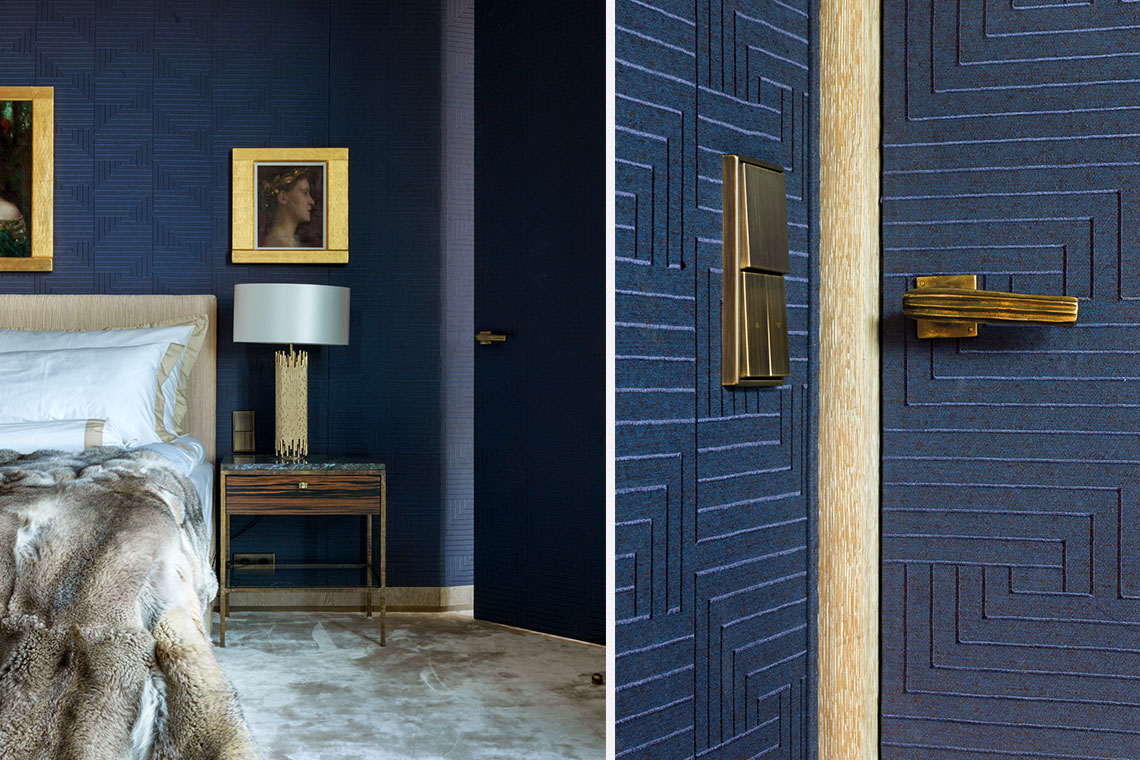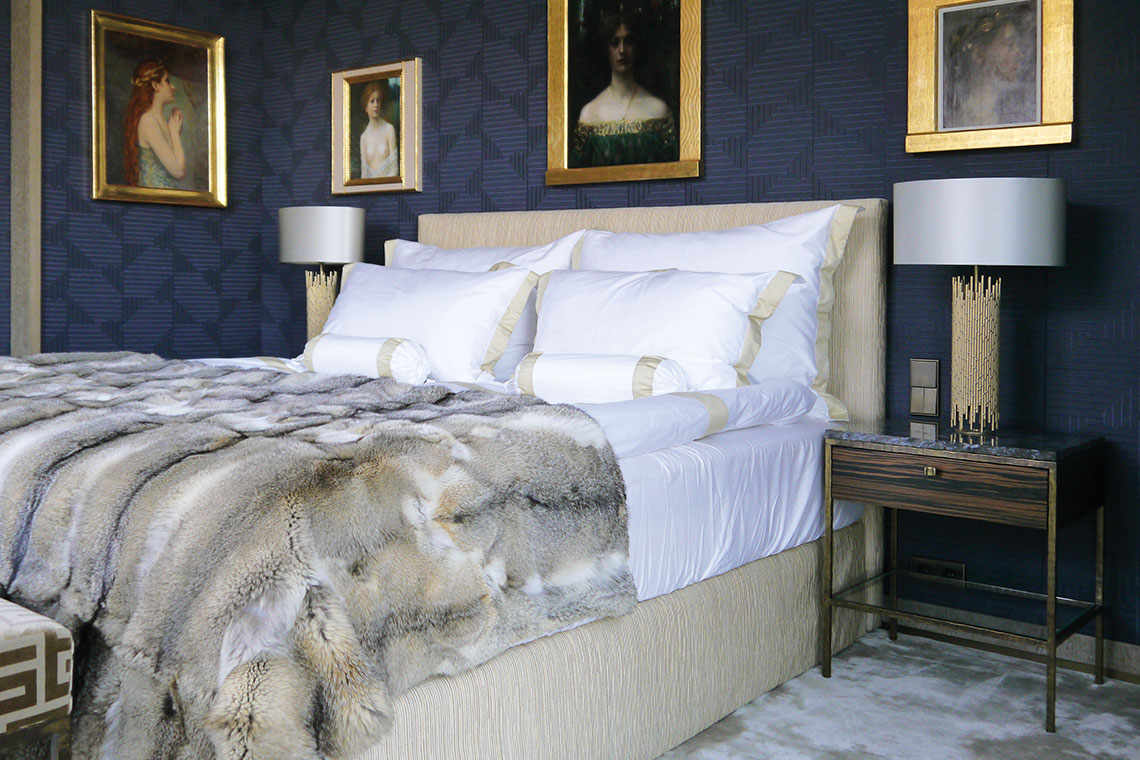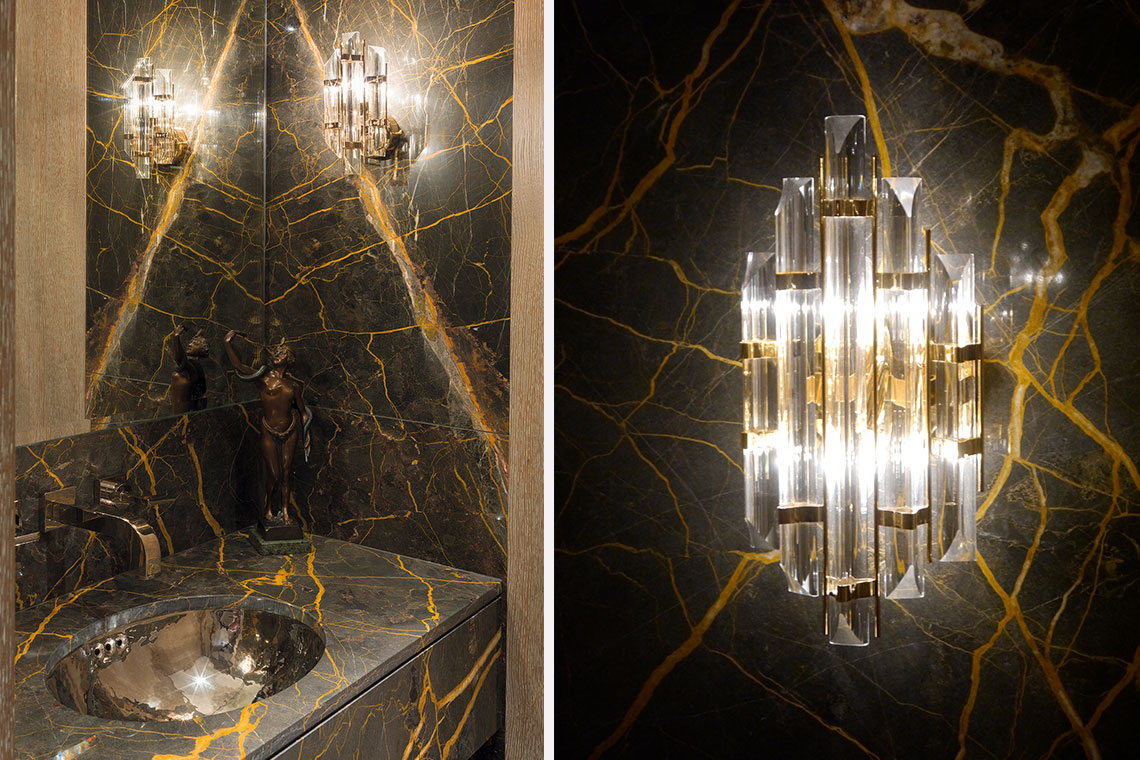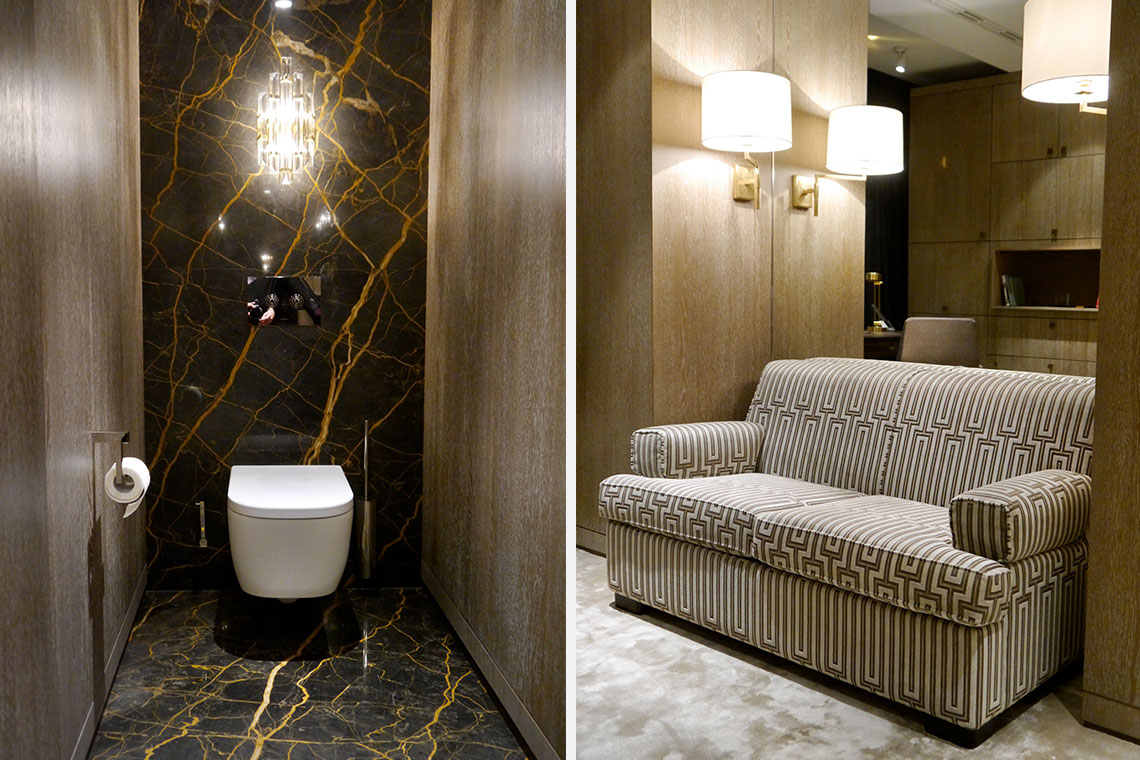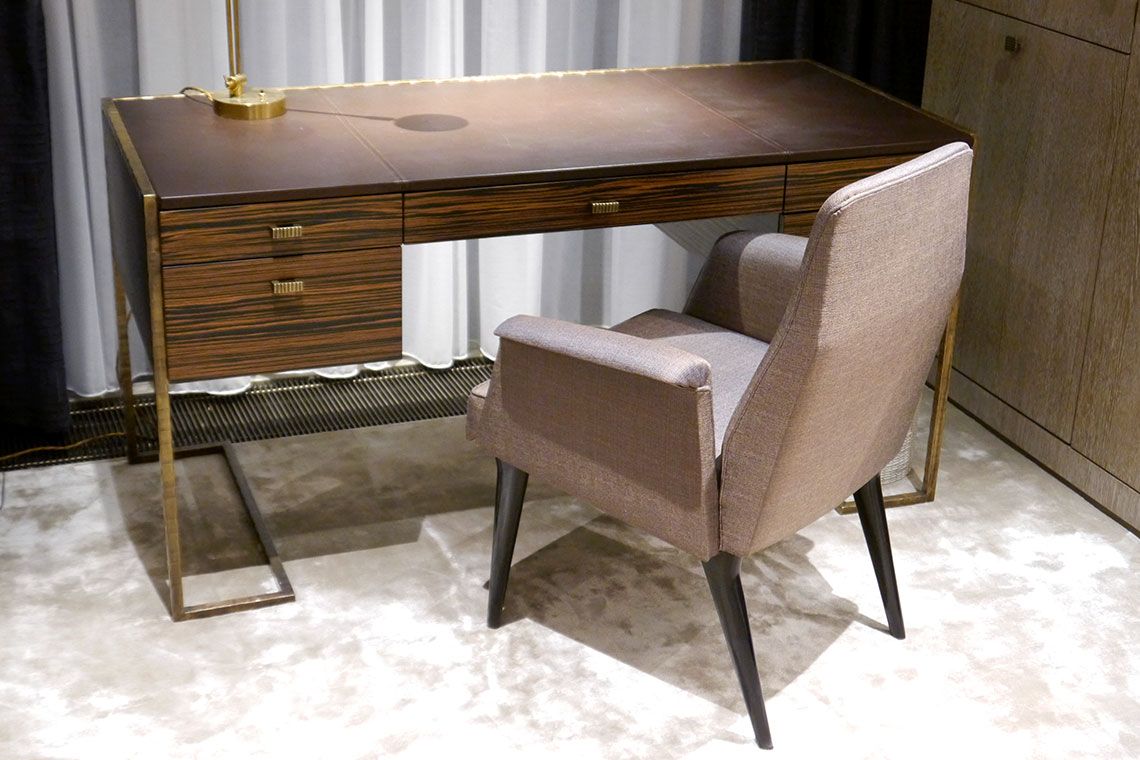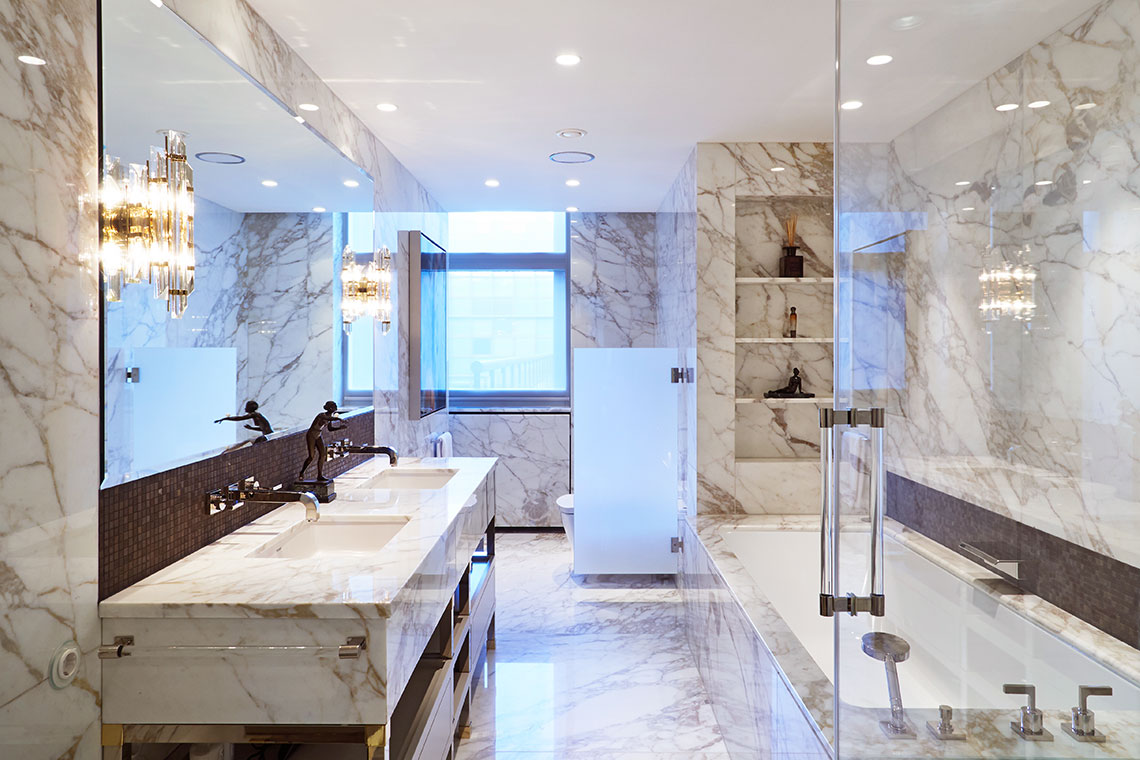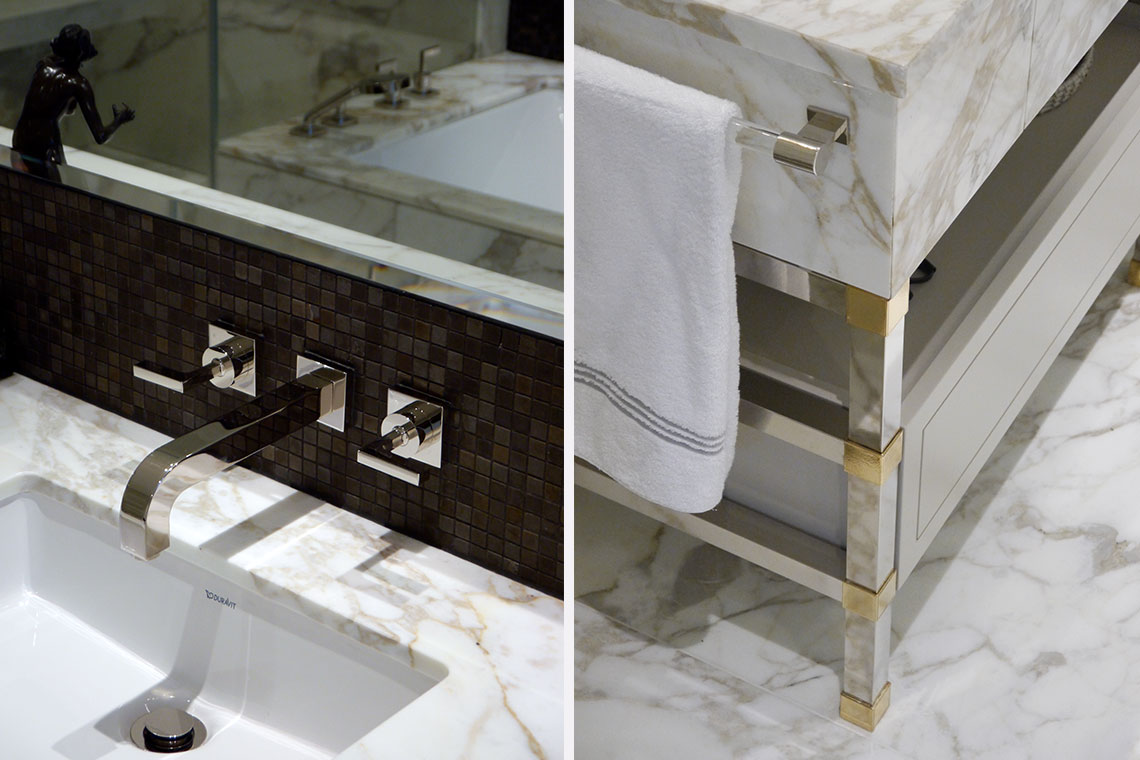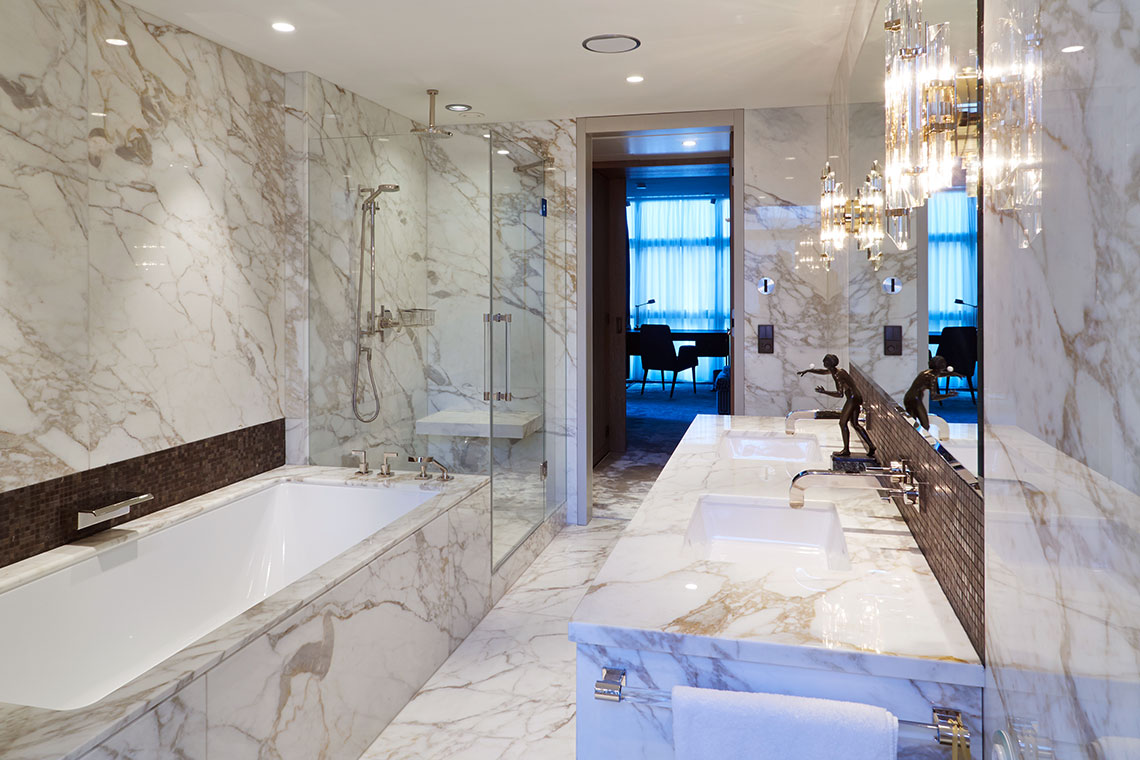 Penthouse M Vienna - More Info

All of the surfaces and furnishings were renewed in this 160m² penthouse belonging to a Vienna and Jugendstil (Austrian art nouveau) aficionado. The centrepiece of the property is a commanding 180° glazed rotunda: aesthetically light étagères were affixed to the spaces between the columns on the inner façade, on which objets d'art and glass ornaments are arranged.

The design solution using stone, patinated brass and lime washed oak provided a contemporary visual counterpoint to the Jugendstil objects. The geometric patterns used in the textiles, from the wall coverings to the furniture upholstery, complete the picture.

Mirror Interior provided bespoke design solutions for the entire property from the fixtures and fittings to built-in components and free standing items of furniture such as the sofa, armchairs, dining chairs, banquettes, bedside tables, desk and lamps.