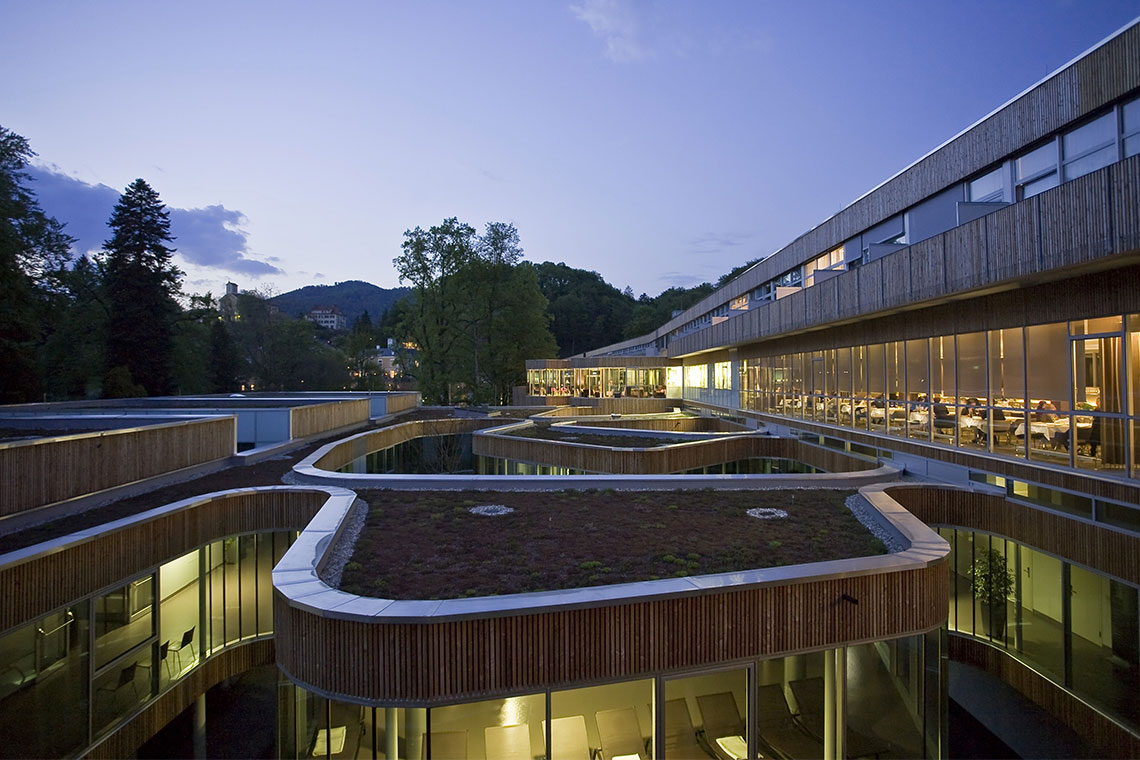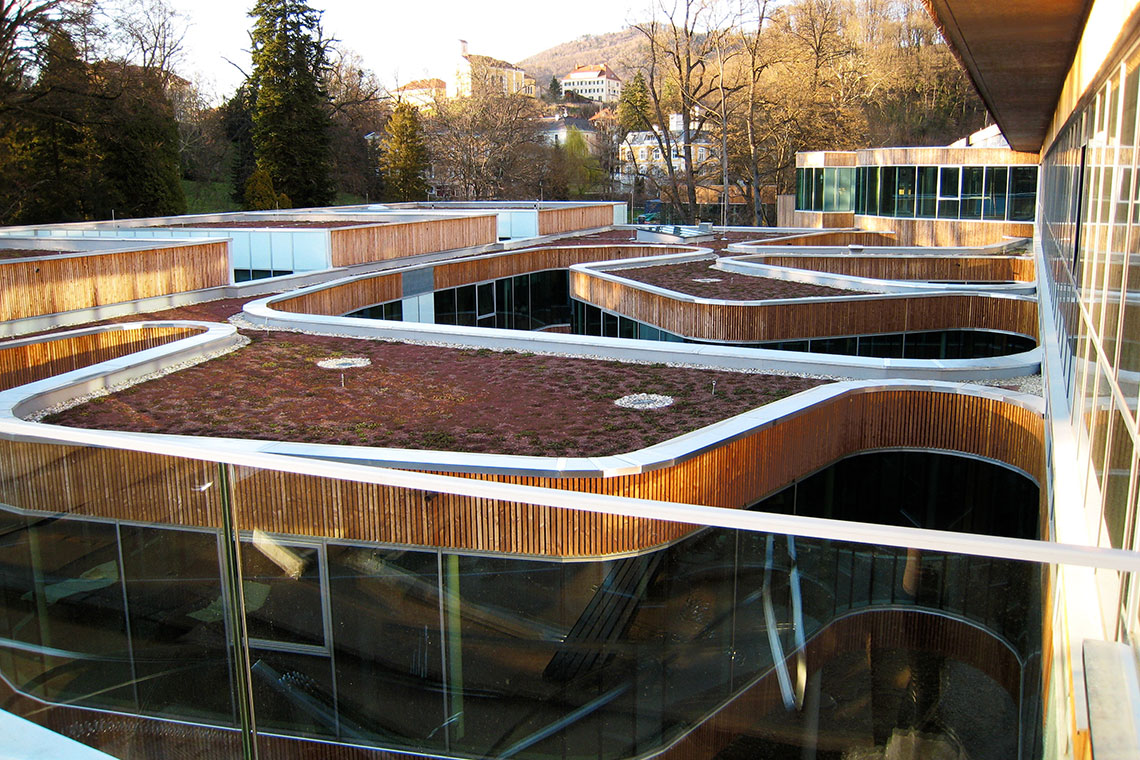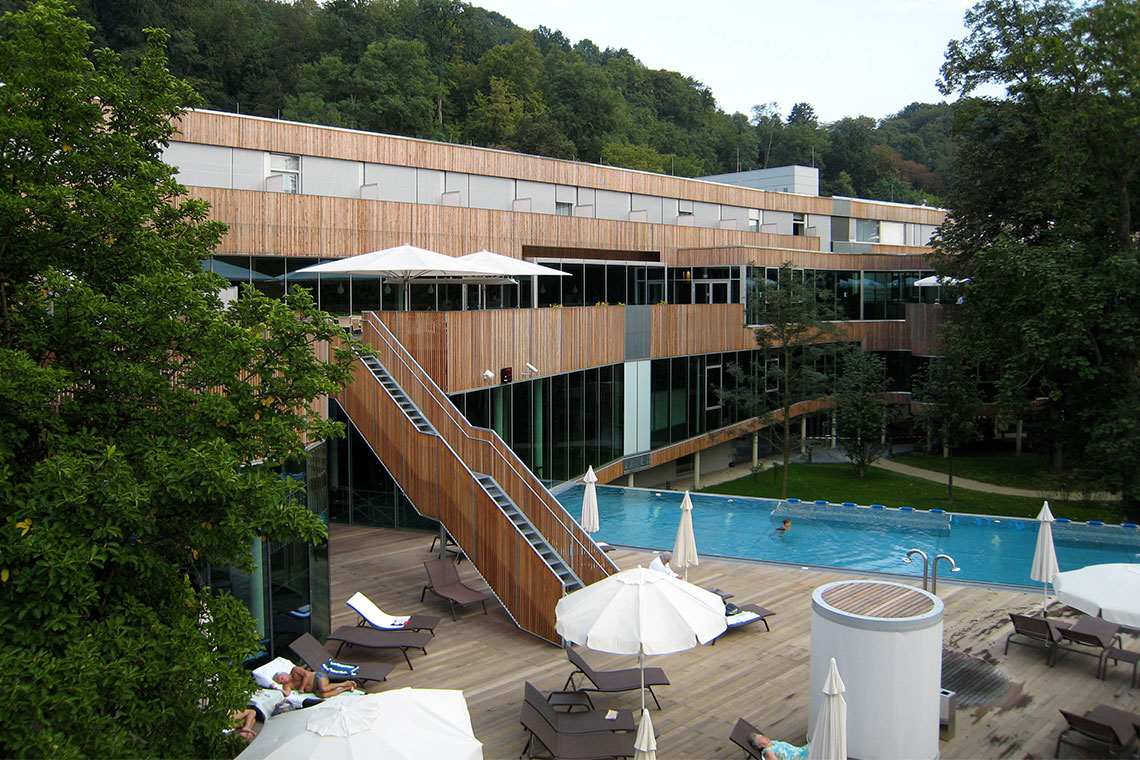 Life Medicine Resort in Bad Gleichenberg, Austria - More Info

Opened in 2008, the Life Medicine Resort in Bad Gleichenberg encompasses 12,000 square meters of space. Mirror Interior provided architectural solutions and planning details for the therapy center's treatment rooms, spacious relaxation rooms with fully glassed-in atriums, and thermal spa with indoor and outdoor pools, separate sauna and wellness areas, and a bistro, as well as for the 220-bed hotel with 115 rooms and suites, a restaurant, bar and café, and for all the outdoor facilities.

The resort was designed by Jensen & Skodvin Architects. Thanks to its transparent surface and organic forms, the building is seamlessly integrated into its historical parkland setting. The style of the interiors complements the modern Scandinavian architecture and creates a serene atmosphere conducive to relaxation and healing.